"I had never heard of luge," said Molly, a 12-year-old from the Conway area. "I thought it would be a good thing to try."
She and friend Addison were among 40 or so 9- to 13-year-olds to participate in Team USA Luge's Slider Search program in May on the soap box derby track at Arrowhead Ranch on Camano Island. The off-season recruitment effort traveled the nation looking for future Olympic athletes in the sport.
In October, the two families received word Molly and Addison were among 100 kids across the U.S. picked to attend a three-day training camp this week in Lake Placid.
"The top 10-15 will be named to the Junior National Development Team, the first rung in our team ladder," said Gordy Sheer, director of marketing and sponsorships for USA Luge, and 1998 Olympic silver medalist.
The girls will try on-ice sliding, while being screened for driving skill, coachability, determination, focus, strength, coordination and more, Sheer said.
"I'm excited; I'm not really worried," said Addison, a 12-year-old from Camano Island. "I think it'll be fun, but I'm taking it serious when training."
Molly and Addison, good friends who met while participating in soap box derby, said luge and soap box derby skills are similar.
"Just take a straight line," they both said.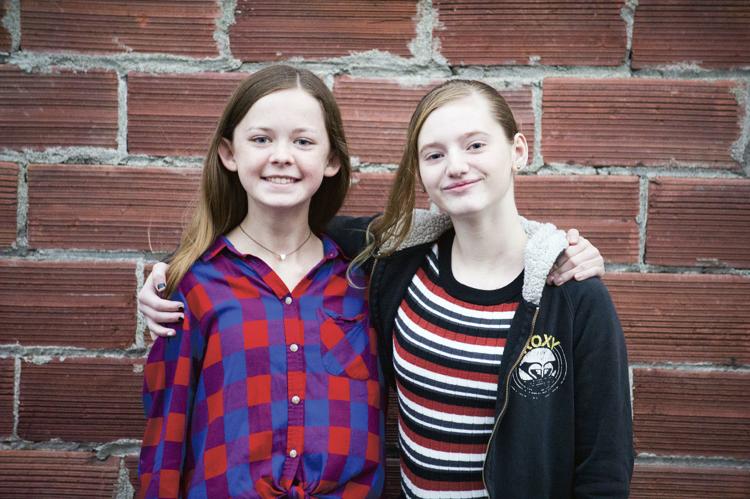 Neither said luge was their goal for a future profession. Addison wants to join the Army and become a police officer. Molly is in Civil Air Patrol and wants to become a pilot.
"I want to try a lot of experiences in life," Molly said. "I want to see where it goes. I want to be a pilot, but this can be a side hobby."
USA Luge started the Slider Search program more than 30 years ago to expose more kids to the activity. Christian Niccum of Woodinville was discovered through the Slider Search. Niccum became a four-time junior world champion and went on to compete in the 2006, 2010 and 2014 Winter Games.
The search "is critical to finding luge athletes to represent the United States who will someday go for the gold," Sheer said in the spring. "A morning or afternoon of trying something fun and new could be the first step down a path to glory."
At the Camano stop in May, kids received instruction from Olympic sledders John Fennell and Aidan Kelly, who each competed in the 2014 Winter Games in Sochi, Russia.
"We're hoping to grow the sport," Fennell said at the event. "So we're bringing the sleds to the kids."
Though not knowing much about the sport before the May event, Molly and Addison said they love it and caught on quickly to instruction.
"They had us slalom. We both were pretty good at slaloming," Addison said. "It was fun. If you say it's fun, I'll try it."
An Olympic sport since 1964, luge consists of athletes sliding down a track of ice on sleds at speeds approaching 90 mph at the top levels of the sport. This off-season, the Slider Search reached more than 600 kids across the country.
Addison, Molly and their fathers will fly east this week for the camp, where the weather is forecast to be a winter wonderland, with snow and temperatures dipping into the single digits.
"I love winter — play in snow, make snow angels, stay inside and drink cocoa," Molly said. "Never really thought about luge before, though."
But now that she's a luge athlete, "I plan to put so much effort into an amazing sport, a sport that not many people get to do," Molly said.
"When I see a goal that not many people get to go to, I want to give it my all and see where it goes," she said.